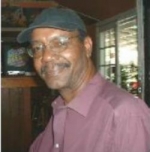 Charles D. Frith
Real Estate Broker - Grand Bahama Island
Welcome to our website, we look forward to working with you on your Real Estate Needs. Please take a few moments to search our Property Listings, Read up on The Bahamas, Foreign Buyers Information, Buyers and Sellers Information, Buying Process or How to Fincance.
Our clients benefit from our knowledge, integrity, and a wealth of experience and thorough understanding of Grand Bahama Island Real Estate market. Whether you are selling, buying, renting or simply investing, we will provide you the very best service and advise you every step of the way.
Grand Bahama Real Estate market is our area of expertise. We sell homes in Fortune Bay, land in Bahamia South and around Lincoln Green, Chesapeake, Arden Forest Sherwood Forest and Royal Bahamia Estates, You will find luxury properties for sale in Princess Isla, Shoreline, Fortune Cay, Fortune Bay and Lucayan Beach Estates. Light Industrial properties can be found in Freeport Civic Industrial Area, Downtown Freeport Central Area offers Retail Commercial Properties, whereas Silver Cove, Lucayan Beach East and Bell Channel Bay offers Tourist commercial properties. Ther there are large tracts of vacant land in East and West Grand Bahama for Resort or a major development.
We also offer Long and Short Term Rentals of Homes, Condominiums and Office Space or If you have a property on Grand Bahama we offer Property Management Service